Website Redesigning
Are you facing issue in your previous designed website we at Web services offers services to redesign quality, responsive, SEO friendly and fast loading website? No matter, what the size of your business is, it is extremely important to have an attractive, user? friendly website to drive more sales and business.

Web Services is a one? stop solution for your entire website designing to redesigning needs. We help the clients to take up a strategic approach for website redesigning. After understanding the goals they wish to achieve, we start formulating a website redesigning strategy to ensure maximum ROI within the client's budget.

To redesign a website, our team of web designers and developers makes sure that your website is fully revamped with all new tools and features. This helps in attracting more customers and raising the credibility of the business. They work dedicatedly on website redesigning projects to make sure the navigation structure and its compatibility with all the browsers and screens are users? friendly.

While redesigning a website, our foremost concern remains upon attracting more traffic, visitors, and lead conversions. To help the client reach a wider audience base through the revamped website, we also make it SEO? friendly free of cost to meet the clients' high expectations
OUR MOST COMMON SERVICES
INTERNSHIP AND TRAINING
Website Redesign.
Study your website thoroughly and consider redesigning it for better growth opportunities. No matter, what the size of your business is, it is extremely important to have an attractive, user-friendly website to drive more sales and business.
PSD to Html Conversion
Web Services is one of the most trusted choices among clients for converting Photoshop files into a fully functional website. PSD to HTML conversion is not an easy process to take up. It requires great proficiency and accuracy to convert PSD designs into a 100% manually coded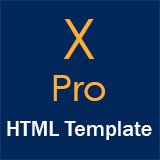 Landing Page Design
Are you are planning to conduct a digital marketing campaign on the web? Is your website ready for it? Well, when you looking to run PPC or Campaign for your website, you first need to create an attractive landing page for your website. Because when your campaign is running on the internet and when user clicks on your campaign then some peoples redirect users to home page or services. But it is not the best option to get maximum output. I personally suggest creating a landing page when you're running a campaign. A well-designed landing page on the other hand can help you get the high interest shown in your business or services and its ensuring results.
Choose From
Pricing Tables
| Services | Basic Website | Standard Website | Premium Website |
| --- | --- | --- | --- |
| Hosting | yes | yes | yes |
| Logo | yes | yes | yes |
| Pages | 15-20 | 15-20 | 50-60 |
| Static Website | yes | No | yes |
| Dynamic Website | No | yes | yes |
| E-Commerce | No | No | yes |
| E-Mail id | yes | yes | yes |
| Graphic Work | No | No | yes |
| Content | No | No | No |
| SEO Freindly | yes | yes | yes |
| SMO | No | No | Yes |
| Business Listing | No | No | yes |
| Support | No | No | yes |
| | Enquire Now | Enquire Now | Enquire Now |
Choose From
Related Services